Locktech Solutions use only Brand Name Locks and Fittings
Yale, Era, Union, Chubb, these are all household names in security and we at Locktech solutions use only the best. No cheap imports to save a few pennies.
When your safety and security are at stake we cut no corners.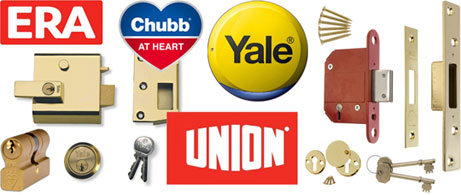 ---
Mobile Key Cutting
There are hundreds of different key types available and Locktech Solutions can duplicate most of them for you. With our fast mobile service you need only wait a few minutes while we make your new keys for you.
Need a Master Key Suite?
Call us for details and th be best price possible.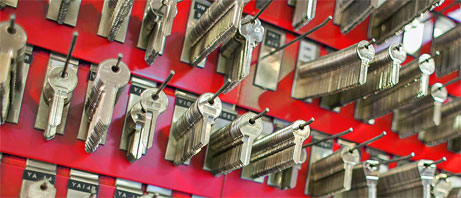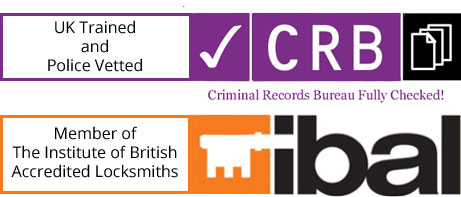 Non-Destructiove Lock Opening
Steveneage Locksmiths Locktech Solutions use non destructive lock opening techniques wherever possible. Unscrupulous or less skilled operators will automatically drill your lock, causing irreparable damage and costing you the price of a replacement. Non destructive lock opening , commonly known as "lock picking" is highly skilled and takes many years of practice to overcome the vast range of security devices. There are some situattions however when only drilling will solve a problem in which case w we will explain why and ask your permission to proceed.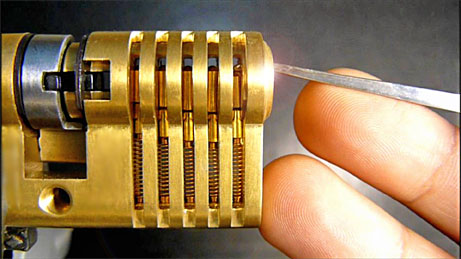 ---
Locked Out?
Being locked out is a nightmare for anyone, especially if you are alone or in any way vulnerable. If this happens to you CALL US 07866 203030 immediately, let us know your situation and we will be out to hep you as fast as we can.
Response times are on average 30 minutes, depending on the time of day or night, traffic and the distance we need to travel. But be assured, whatever it takes, we will get to you as a matter of top priority.
NOTE if you are locked out because of lost keys, stolen keys, or because of damage after a burglary, we will change your locks and keys to make sure you and your premises are secure.